I am always looking for new ways for students to be creative in written expression. Make Beliefs Comix is a great FREE website for doing this, they also have an iTunes app available. Make Beliefs Comix is a website which allows children of all ages to create their own comics. (Recommended for children on independently from about 8-108, younger children may require individual assistance).
Utilizing Make Beliefs Comix, user can create 2-4 panel comics. If the user wishes to make more panels, they can opt to create their story in parts. Make Beliefs Comix has multiple language options including English, Spanish, French and more! There are a limited number of characters, which can be a pro in terms of students being overwhelmed and spending too much time deciding on characters. This can be a con if a student has a particular character in mind that is not an option. Students are also unable to upload their own characters. There are also options to add objects, scenes and speech bubbles in addition to character(s). Within each panel students may resize objects/characters and also flip them in the appropriate direction, you are unable to rotate though. There are also a limited number of background colors available. Most students and teachers
with basic technological skills
will find this site fairly easy to use and navigate.
Make Beliefs Comix is a free website, therefore the trade-off is that it is ad-based and there is no login and you are unable to save incomplete work. Upon completion of work, the student may email it to themselves, their teacher or parent(s). They may also print it or save it as a PDF.
Below is a quick sample that I created in less than 5 minutes!
When using with students, it may be a good idea to allow them to explore this site first to learn how to use the tools. I would also recommend for first time use having students plan their comic strip out on paper before hand in order to stay focused when they are using Make Beliefs Comix.
For more detailed directions, check out this tutorial on YouTube.
How are you using Make Beliefs Comix in school or at home?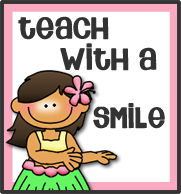 Pin It