A Safe, Refined Search Engine for Education
The theme of 'organization' seems to be popular in my posts lately. I find myself gravitating towards resources that are easy to use. With so many available options, I don't have the time to learn the ins and outs of every resource.
After seeing someone share Gooru on Twitter, I decided to check it out. I believe it was my friend, Joan Young (
@flourishingkids
), who shared the resource. Sometimes I come across a resource that inspires me to blog about it. Gooru is one such resource. I wanted to share it with my readers because I for the simple reason that I think it's really cool!
What is Gooru?
Gooru
is a search engine designed for education. As you can see in the screen shot above, I typed in 'fractions' into the search bar. Then, many resources began to populate on my screen. In an instant, I had fraction resources in the following forms:
- videos
- interactives
- exams
- textbooks
- handouts
- lessons
- slides
Why it Rocks:
{

click here

to find out more & see a brief video tutorial!}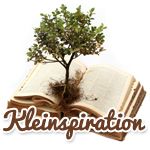 Pin It