A fun way to create a graph in your class...
I recently ran across
this resource
on Pinterest. I attempt to try out many of the Pins before I share them out with others. After trying this site out, I thought it was blog worthy as well.
NCES runs the site Kids' Zone. There are many great resources that are available and free to use. They also have a "Day in History," "Mindbender," and "Student Poll" available on the page's left side bar. This may be a fun way to add trivia and puzzles to your classroom routines.
The graph above shows an example I quickly put together. I had the option of selecting my background color, pie colors, font style, and source. If this were for my class, certainly I would not have selected the script font. However, I thought it looked the best. :)
This may be a great way to collect classroom data throughout the year. You can even have a board dedicated to track trends in your classroom. You may also decide to put this activity in a center for students to graph data they've collected or information they've found through interviews and such. You can even integrate this technology into your traditional elementary tooth chart displays! What a creative way to track those missing teeth!
When you're finished entering the data and graph styles, you have the option to save, print, or email your graph. You even have several options for file types to save your graph. I chose to save my graph as a jpeg file.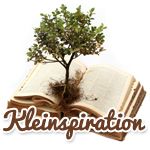 Pin It