One of my favorite people in the world, Maria Dismondy, has 2 AMAZING events coming up for YOU to be a part of and join the fun! I met Maria through this blog. She is a Michigan children's author and asked that I post about her new books. I fell in love with her stories and so did my students. They were perfect for my class! If you ever need a warm book for anti-bullying, friendship, or character education, Maria is the author for you. I told my school about how awesome she was, and they brought her to visit our second graders. She was a rock star! Maria's energy is infectious. The kids were so engaged, hanging on her every word. To check out her work, please click here to see a few of her books.
It's a Twitter Party
In celebration of March is Reading Month, Children's book author, Maria Dismondy
,
will host her first Twitter Party and she wants YOU to participate! Join Maria
as she explores the world of children's literature. There will be topics for participants to respond to and Maria
will answer questions you may have about the career of a children's book author.
How to Join?
Login to Twitter at 8pm EST. Search the hashtag #ReadingMonth and follow the discussion. To add your own comments/Tweets, just type your message and include the "stamp" hashtag #ReadingMonth to deliver your message to the live chat. By participating, you could win gift cards and autographed books for your class! If you've never done a Twitter chat, I strongly encourage you to mark your calendar for March 21st. They are so much fun, and it will be the fastest hour of your life.
We all know what you want to know, are there door prizes? Absolutely! $25 Starbucks gift card, $25 Etsy gift card, $25 Barnes and Noble gift card and 5 autographed copies of Maria's newest book, The Potato Chip Champ.
It's a Pinterest Party
Maria is also giving away a KINDLE as the prize of her Pin-It-To-Win-It contest on Pinterest. It's easy to enter with minimal requirements.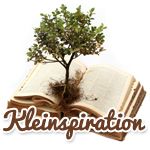 Pin It