The Answer Pad... turning your iPad into a Clicker System
A friend of mine, David (
@dkapuler
), just sent me an email about a great new app that can offer teachers immediate feedback so that they can adjust their instruction in real time. You can also
click here
and read more about it on their website.
Here is a portion of David's email that explains the app:
The Answer Pad is a free way (1 class per teacher up to 35 students) to use the iPad as an interactive answer sheet. This is great for any T/F, multiple choice, fill in the blank, etc etc type of test or quiz. The teacher uses the web interface to setup their class and get instant real-time results. Plus, everything The Answer Pad does is aligned to state standards.
Now, they released their latest update w/ Go Interactive, this basically turns your iPad into a "clicker system". It allows students to answer any question the teacher asks, and they use their iPad to respond, either tap on Y/N, T/F, thumbs up/down, fill in the blank, or draw their answer.
I love the whole drawing/typing feature. A student can who is afraid to ask a question out loud can now type it and the teacher gets it. A teacher can track which student responds w/ which response, etc etc. Also, the draw feature is great for those questions regarding Math/plotting on a graph, spelling, tracing letters, Geography, etc etc.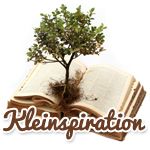 Pin It