Kids LOVE selecting their characters!
Children are able to each select their own characters. I even took screen shots of the characters and printed them off for the children to keep. This was their idea. They wanted to go home and show their parents their new Dojo characters. They were so proud and excited! This was an added bonus that I never anticipated.
Record student information - without paper
Attendance:
During the beginning of they year, my students loved entering the classroom and touching their Dojo Character to mark themselves present for the day. This was a great way to track how many days of school each child had attended. They loved seeing the days of school tracked on the SMART Board using Class Dojo.
Anchor Chart Workshop Expectations:
Each year, we come together and brainstorm a list of expectations for our reading and writing workshop time. We typically use chart paper and jot down our notes. Then, we hand these charts and reference them as needed. We did the same this year, but we also integrated Class Dojo. We took the information from the charts and used them to track our success in workshop. We also tracked what we needed to work on as well. You can
click here
to read more about how we used this in our workshop.
Special Needs and I.E.Ps:
Because Class Dojo is also offered as an app, teaching assistants can use their smart phones to monitor student's focus, interest level, attentiveness, and participation. The program tracks and stores all data that can be configured into brilliant graphs automatically. Each graph can be easily shared with parents, teachers, special education directors, etc.
Classroom Behavior:


Class Dojo was designed to track student behavior and encourage positive interactions. My former school used a district wide PBS, positive behavior system. So, Class Dojo supported exactly what my school was doing. Students could earn points for following the classroom expectations. This information was saved and could easily be shared if needed.
Reach Common Core Standards
Instead of setting up a traditional class in Class Dojo, you can set up subject areas or units of study. Then, within that subject area/unit of study, you can add "I Can Statements." Each time the class masters a concept, or standard, points can be given to that particular I Can Statement. This way, students are able to track their learning.
{Grab your FREE Common Core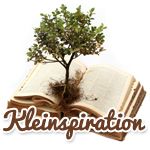 Pin It