Digital Writing Notebooks!
I'm so excited to find "Write About This" - an app that allows my kids to get creative with their writing (including small moments)!
If they are inspired to snap a photo, why not launch Write About This and begin jotting down their thoughts, too. After all, isn't that the premiss of the True Writer's Notebook? - now it's finally in a digital format that is user friendly for today's learner.
{
click here
to find out more about this awesome app!}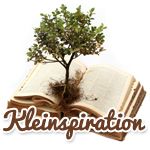 Pin It