July 20 - 24 in Chicago 2013
I was excited when SDE contacted me to be a presenter for their summer conference this year. Then, I was even more excited when I saw the list of educators that would also be presenting with me in Chicago. These are people I have looked up to for a number of years. I follow their blogs and social networks. I always learn so much from so many of them.
Below is just a partial list of the amazing presenters coming to Chicago this summer. Many of the teachers below were named People Magazine's Teacher of the Year, Disney Teacher of the Year, become their state's teacher of the year and invited to meet the President, and some have become successful teacher-preneurs on Teachers Pay Teachers. Their stories are all unique and impressive. They each have a brief bio listed on the SDE site. You can simply click on their name from the SDE site and connect to that bio. Other amazing presenters include:
Kyle Pace
,
Steve Reifman
,
Matt Gomez
,
Jim Grant
,
Josh Stumpenhorst
,
Greg Tang
,
Todd Whitaker
,
Rick Wormeli
, and
Yong Zhao
(just to name a few -
click here
for the full list).
Click here
to read more about the conference
and Early Bird Discounted Registration!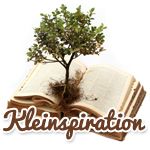 Pin It