As stated before, I've been using
Mastery Connect
before the Common Core was '
popular
.' I used the app to reference standards and plan lessons accordingly; however, now there is
SO much more
that the company offers. It seems like each week they grow and add new features that are supporting the work teachers are doing in their classrooms - all to make planning and connecting easier (and we can all appreciate that, right?).
It's no wonder that they've just landed a monumental round of investing dollars. It's worth the time to
click here
and see just HOW MUCH they've raised... I think your jaw will drop! I am so excited for Cory and the team at Mastery Connect. I couldn't be more proud and thrilled to see such success for such a great company!
If you haven't checked out all that
MasteryConnect
can do you for and your teaching practice,
click here
to poke around on their site. I know you've be wow-ed! You'll quickly see why and how they're turning so many heads in the field and easily raising so much money to keep supporting what we do!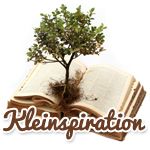 Pin It