Have your Students Tell their Stories Digitally!
What is digital storytelling?
Students can tell their story in a digital manner the same as they would orally or on paper. Digital storytelling is simply applying one's creative ideas in a manner that allows him or her to add multimedia (video, images, and audio) to their voice.
Why use digital storytelling?
Using technology can be engaging. We use a variety of mediums to tell stories in our class. Many of our stories start out as oral rehearsals. We tend to incorporate a variety of webs, outlines, fold-able templates, and graphic organizers to start our planning process. Sometimes I use
MindMaple
and
Popplet
to brainstorm ideas. Then we begin drafting our story using pencils and paper. However, Google Docs and
Storybird
are a great way to have students draft their stories on the computer. When we share our work, students enjoy the choice of creative outlet to express their learning. This is where we use a variety of tech tools to support our publishing efforts.
Which tools are best?
Personally, I like tools that are free and easy to use. If a tool is great, I don't mind spending the money to access the paid version. However, I've found that there are too many free sites and apps that are just as wonderful as many of the paid versions that do similar tasks.
I often get asked if I prefer iPads or laptops. My answer is always the same... it depends on the comfort level of the teacher, what the device will be primarily used for, and the age group that will be using the device. In general, I've found that mobile devices (ie: iPads) work best for younger children. The touch feature and size of the device is a benefit for primary aged learners. As students get older, I do believe there are limitations with mobile devices. Regardless of device, there are fantastic sites and apps available for each system.
A few of my favorite tools for digital storytelling
:
-
click here

to see the full, amazing list
-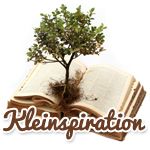 Pin It