Confer: The app that organizes your conferring notes and student data
Though I'm considered to be a 'tech-savvy teacher,' I still struggle with letting go of certain paper systems I'm use to. I feel like I've mastered the perfect templates and spreadsheets for so many of my note taking strategies and record keeping binders. In fact, I've gotten so great at being so organized that I even have templates and checklists to organize my binders. Scary, right?
As a former interior design major, one of the most valuable lessons I learned was that function must outweigh form. No matter how aesthetically pleasing the design is, if the purpose is not functional, the concept will fail. For example, we've all seen the perfect outfit on the hanger only to try it on and realize the awkward fit and uncomfortable design. Similarly, I will not shop at some of my favorite stores simply because the parking structures are so very inconvenient. Living in Michigan, with snow and two small children, I avoid such places that make it difficult to get in and get out regardless how wonderful the store and products are.
My point: though my binders and templates are fantastic, I'm finding that they are becoming cumbersome when trying to access during instruction. After all, if the point of all of these notes is to drive my instruction and to be able to differentiate activities, I should have an improved system that allows me to view my notes quickly in an organized manner.
My current system of templates, composition notebooks, binders, and clipboards looks great. To the observer, I'm sure I appear to be quite committed, detail-orientated, and organized. For me, I love my hand written notes. I grab my clipboard and sit alongside a student to start conferring away. At a quick glance, I can see who I need to meet with and later I can review my notes. In my head, I know which students have similar needs and strengths. However, to group these items requires time and high lighters.
Our literacy coach sent out an email about a conferring app. I decided to check it out only to delete the email after seeing the high price of the app. How could one charge $14.99 for an app. To me, this was crazy! After all, this could buy two pizzas on the way home one evening.
Later that day, he (the literacy coach) stopped by my room. Jason (also my husband's name) and I have a similar background and agree with many of the same instructional practices. He and I are both alumni of the National Writing Project and follow the work of the authors of
Comprehension Going Forward
very closely. He asked what I thought about the app he sent. I was honest and told him that I didn't really check it out because it was insanely priced. He suggested I give it another look.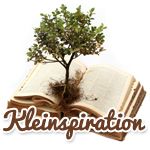 Pin It