If you use the Common Core -
you should have Mastery Connect!
I've been using the MasteryConnect App for a few months now, and I just found out they also have a website! This is so cool because now I can sign up (for free - or upgrade) and start immediaely connecting with teachers around the country to find 'just-right' activities and assessments that are already aligned to the common core. It's like "Google for Effective Teachers." I'm blown away.
Yesterday, my class was discussing text features. I hopped right on the MasteryConnect site, signed in, and selected my grade level and content area. I found an amazing assessment to use for my lesson. Best part - it was free and already created. I knew it was good because I also searched for 'assessments with the most downloads.' This way, I figured if a lot of other teachers already downloaded it, it must be great.
Now, I'm excited to start sharing my own content. I appreciate so much that other teachers are sharing their goodies - it's only right to 'pay it forward.' By the way, you can send messages and follow teachers who post content you enjoy. What a lesson planner's dream!
{
click here

to read more about this great, free tool
}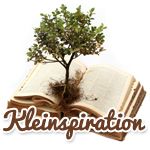 Pin It