The world's first wi-fi smartpen
I put together a ten minute video that briefly shows how the pen works and how I use it in my second grade classroom. Towards the end of the video, I even share how my four year old son, Jacob, and I used the pen together to practice writing his name.
Imagine a pen that records your audio at the exact time you're writing your notes.... for pencasting playback. We use this to track our thinking and in centers. It's like a magic pen. You really have to see it!
I look forward to taking the pen and notebook with me to conferences and workshops. I get excited about the possibilities! I'm even looking forward to sharing student work at conferences with the Sky smart pen. As a parent, if I were able to view my child's work this way, I'd be speechless! In fact, when I shared the work we were doing with one of my student's parents, she had to know right then how to get one for herself. She said her family must have this for when her children go to summer camp to write letters to each other. What a thoughtful idea!
{
click here
to see the video and how the smart pen works}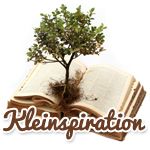 Pin It