Using the Hundreds Grid for Counting Patterns
Sometimes the best discoveries happen by accident! I've been using SMART Notebook for about five years. I always enjoy learning new tricks the software, Notebook, is able to do. Two years ago, I became a SMART Exemplary Educator, SEE. I've been able to attend various trainings and meet many professionals who are very skilled in this area.
Though I can do many tricks with the software, I'm always excited when I stumble upon a new function. Many of you may already know this, but I was surprised to find that you can use the eraser to make certain number cells on the grid disappear.
{
click here
to see how to use this simple and effective tool
}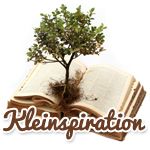 Pin It