Instead of setting up
Class Dojo
in the traditional manner to monitor individual student behaviors, I set it up to monitor classroom expectations. Because I do not like to award points or give rewards in my room, I adopted a method my friend, Suzie Brooks, shared. I set up classes - not students.
Because we discuss what our expectations should look like during certain parts of our day, we simply transferred those anchor charts to the web via Class Dojo. For the complete explanation of how I set up my classroom,
click here
to watch my class video and read more!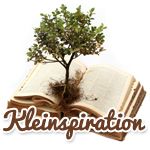 Pin It