Why have a favorite tool?
Use them all together to enhance each device!
Teachers often wish we had more class time to spend with our students. It seems like we always have so much we'd like to do in such a short about of time. This is a good problem to have! We love our jobs, and always want more time to do creative activities with the students we enjoy teaching. On occasion, there are, however, those precious moments that allow for ten minutes here or there because a lesson finishes early or the schedule opens up a bit.
We finished a math lesson a bit early last week, and I wanted to extend the lesson further by allowing the students to engage with the concept in a different way than which we were just doing in our curriculum. We only had about 7 minutes before lunch, but I didn't want those minutes to be lost. I quickly glanced around and noticed my time flash cards sitting on my math game shelf.
{
click here

to see how I combined my
SMART Board & document camera
}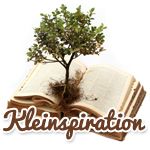 Pin It