Hello, friends! My name is Mrs. K., and I'm the author of
The Teacher Garden
blog. I'm
so
excited to write my first post for Technology Tailgate!!
Have you been bitten by the QR code bug yet? I sure have! I can't
wait
to incorporate them into my classroom next year.
QR codes are those funky little squares you've probably seen on websites or promotional fliers; you scan them with your smart phone and get to see special coupons and other information. It's almost like a secret code. :) (
If you need more information about what a QR code is or how you can generate your own, check out my blog post by clicking HERE.
)
I've been busy brainstorming ideas for using QR codes in the classroom...turns out, there are
lots
of ways to use them to spice things up at school!
Here are some of my
very
favorite
ideas for using QR codes in the classroom:
Give absent students the work they missed: Generate a QR code to whatever you did the day before. You could link to the worksheet you gave to the students, a video presentation you showed, an explanatory YouTube video, a link to the class discussion, etc. You can even link to plain text to give students instructions! Post that QR code on the calendar. Students who are absent need only to scan that code to access what they missed while they were gone.
Show students' latest achievements in the hallway: Decorate your bulletin board with student names and/or pictures. Allow students to pick work they're proud of and generate a QR code to it. Post that QR code on the bulletin board underneath their name/picture so that passerby can scan it quickly to see achievements.
Help parents shop: Generate a QR code to a class wishlist or school supply list and put the code on the class newsletter. Parents can scan the code before a shopping trip so that they always have a list of needed items handy.
Give instructions: Attach an audio file of yourself giving instructions (say, at centers). Students could scan the code when/if they need help or an extra reminder.
Take attendance/lunch count: Post a QR code by the door so that students can scan it immediately upon entering the classroom. The code can link to a warm-up question (a Google doc questionnaire would work perfectly for this!) or even a multiple-choice question about what each student wants for lunch. As students respond to the questions, you get an attendance and lunch count.
You can find lots of other ways to use these neat little codes on my blog;
just click HERE
.
I'd love to know other ideas
you
have for using QR codes in the classroom!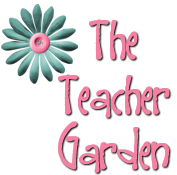 Pin It